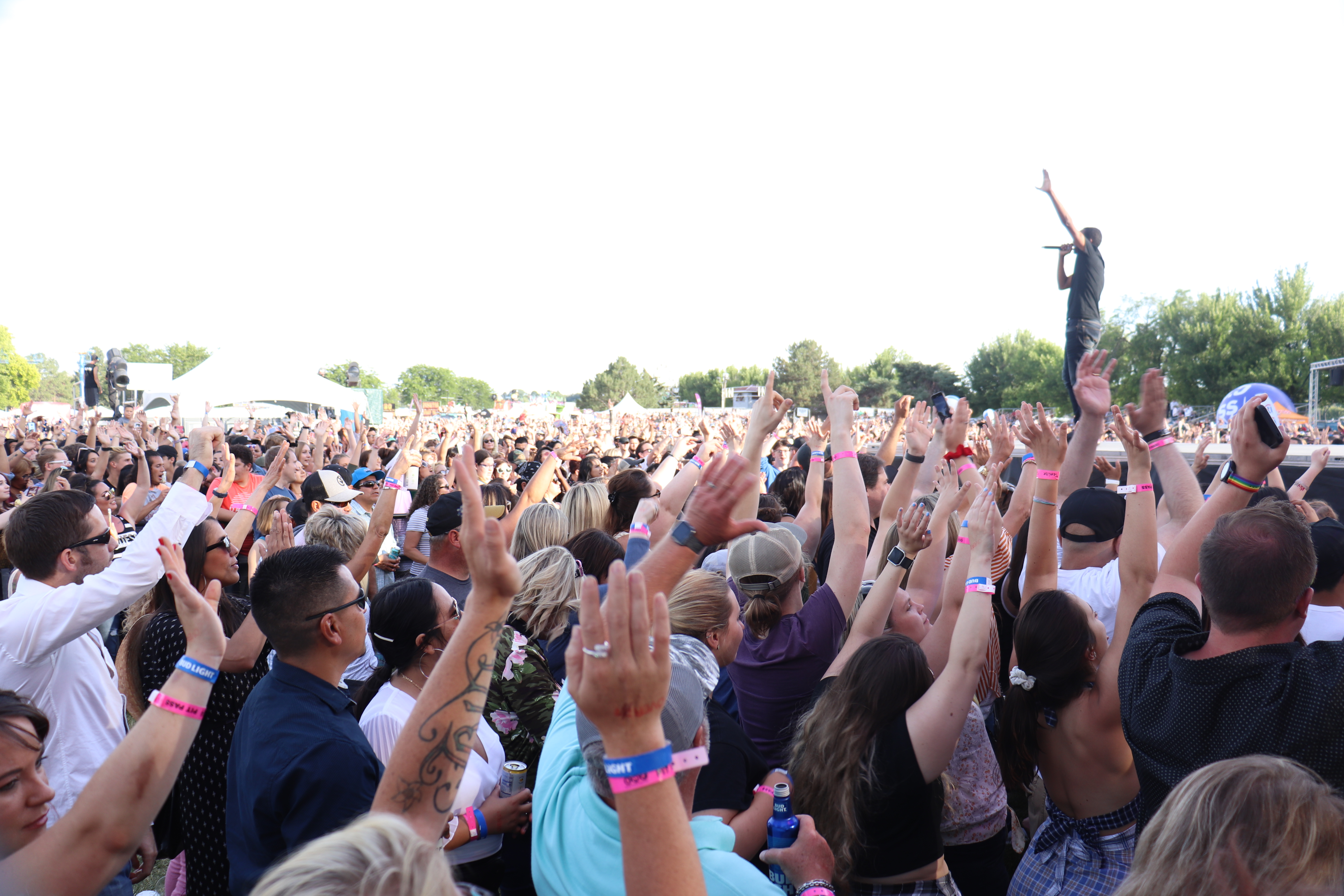 Support 1
Ludacris, born Christopher Brian Bridges, was born on September 11th, in Champaign, Illinois. At the age of 12, Bridges moved to Atlanta with his mother. At the young age of 9, Bridges joined the childhood rap group, Loudmouth Hooligans, in Atlanta. By 1998, Bridges was featured on a guest verse of Timbaland's debut album Tim's Bio: Life from Da Bassment. Bridges was already working on his own debut album, Incognegro at the time. This album would debut in 2000, however, his first major label debut album would be Back for the First Time which included the hit single "What's Your Fantasy". The album reached No. 4 on the Billboard 200. By 2002, Bridges was cast in 2 Fast 2 Furious, the sequel to The Fast and The Furious. He has gone on to appear in the 5th, 6th, 7th and 8th films in the franchise.
Tennessee native Jason DeFord or as you may know him, Jelly Roll, has been making music since 2005. Beginning as a rap artist, Jelly Roll worked his way into the music scene collaborating with rap artists such as Lil Wyte and Haystack, going on to debut his first independent rap album, The Big Sal Story in 2011. As his career would unfold, Jelly Roll would showcase his rugged southern voice through the rock and country genres. His biggest hits include "Bottle and Mary Jane", "Save Me" and "Son of a Sinner".
Gary Levox of Rascal Flatts
Gary Levox, of the band Rascal Flatts first hit the music scene with his bandmates in the early 2000s with their debut album Rascal Flatts, which hit No. 3 on the Top Country Albums. The album included the hit "Prayin for Daylight". The band went on to release more hit albums from then on into the 2010s. Hit songs included "What Hurts the Most," "These Days," "Fast Cars and Freedom," "Mayberry" and "Bless the Broken Road" along with many more. LeVox himself has gone on to acting, taking roles in "Hannah Montana: The Movie," "Yes, Dear" and "CSI." He's also launched his own apparel lines "Freedom Farms" and "LeVox Wear."
Elle King was born Tanner Elle Schneider, to parents London King and Rob Schneider. King eventually took her mother's maiden name, leading to her stage name Elle King. She began playing guitar at 13 years old, inspired by Otis Redding, Aretha Franklin, Hank Williams and Johnny Cash. King signed to RCA records in 2012, releasing her debut single "Good to Be a Man". She went on to release her debut album in 2014 which featured her hit single "Ex's and Oh's". The song reached No. 1 on Billboard Hot Rock Songs chart and took the top spot for Alternative Songs in 2015.
Robert Clivillés and David Cole of the group C+C Music Factory created the dance-music duo in 1989. Members also included Freedom Williams, Martha Wash, Deborah Cooper, Paul Pesco and Q-Unique. The group went on to release major hits of the 90s including the smash hit "Gonna Make You Sweat (Everybody Dance Now)." Other hit songs include "Here We Go (Let's Rock and Roll)" and "Things That Make You Go Hmmm...". Following Cole's death in 1996, recording came to a halt. In 2010, the band was reformed with Eric Kupper and Freedom Williams, who still tour today.